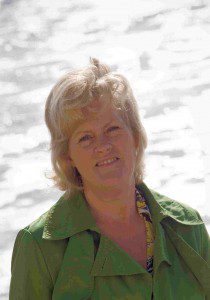 In the 2013/14 academic year we will be celebrating the Department's fiftieth anniversary! Established in 1964 with three full-time professors — Dick Comstock, D. Mackenzie Brown, and Walter Capps — we've grown over the past five decades to become the largest Department of Religious Studies in the University of California system, with 26 fulltime faculty, six emeriti, and two permanent lecturers. We also have a large cohort of affiliated faculty whose primary appointments are in disciplines that range across the social sciences and humanities. We are justifiably proud to have played an important role in advancing the academic study of religion in public universities not only in the Golden State, but across the nation. Attention to our achievements in teaching and research is particularly timely since we are witness to an era of potential peril, when popular debates about the most vexing problems of our times often bring home the lesson that we need to understand the human experience of religion, and yet departments such as ours in public universities are particularly pressed for resources in a difficult budget climate. Ours has been a department that has never shied away from penetrating and rigorous conversations about what counts as 'religion' and why understanding it is so vital for our students and the world. We have stood behind the idea that the scholarly investigation of that which we call 'religion' — and what is taken to be its opposite, the 'secular' — must take place in a university setting where all ideas are subject to the same standards of inquiry.
Our high standards have both constituted and been constituted by the superior quality of research and teaching in our department. With regularity, members of our department receive prestigious grants and awards, and endowments have been established over the years in areas of particular strength (e.g., Tibetan Studies, Catholic Studies, Global Religion). We represent an unparalleled depth of expertise in the major world religions (Buddhism, Hinduism, Judaism, Christianity, Islam) and other religions and religious movements, past and present. We are perhaps most proud of the students we have educated over the years, who have learned to think, write and speak about religions — about rituals, traditions, texts, and experiences – in deeply informed and critical ways. What we offer as part of a general liberal education is indispensable. We also have impressive research strengths that serve the PhD program well and have produced several internationally acclaimed new scholars.
Over the last five decades, the reach of globalization has dramatically changed the religious landscape of our state, the nation and the world. The academic study of religion has never been more important, and what we do together as specialists in our various fields has never been more relevant. We are exceptionally fortunate in having a gifted faculty, student body, and staff. I invite you to roam this website to see what we are all about and to understand why the study of religions at UCSB is so intellectually rewarding.